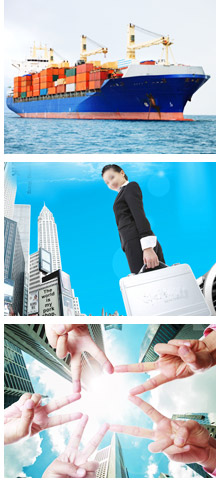 Hunan Jia Lian International Trade Co., Ltd., located in the central region of China, Changsha, Hunan, is a professional import and export trading company. Self and agent all kinds of goods and technology import and export, with sales of paper products; trade agency; cargo inspection agency services; customs agent services; combined transport agency services; logistics services; mechanical equipment, hardware electrical and electronic products, mineral products, building materials and chemical products wholesale and sales qualification.
Through the years, our company has become the United States, Germany, Japan and other well-known enterprises in mainland Chinese dealers and agents, the main products are the United States the current distribution of TIMKEN bearings, TWB bearings, ATI steel, steel plate, SMC welding rod, the bass and FILTERTECH filter, the German Forit (VOITH), the universal transmission shaft coupling various types of imported spare parts, shaft grinder.
Our integration of foreign management and technology, with the domestic culture, reputation as the foundation, and your common development, create a win-win situation.
Our company is one of the world's three largest bearing manufacturers in the United States The Timken Company (The Timken Company) in Chinese authorized dealers, Jiangsu TWB bearings Co. Ltd., Hunan District, the authorized dealer of ATI steel, SMC welding rod Chinese authorized dealer agent in mainland China district. In Changsha has 1000 square meters of large three-dimensional warehouse, with a large number of American TIMKEN bearings, TWB bearings, the United States FILTERTECH filter paper and other products a large number of inventory.